---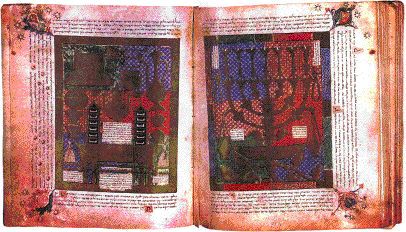 Two full-page miniatures from the Farhi Bible.
The page on the right shows the menorah, the thongs and fire pans.
The page on the left depicts the table of showbread, the laver,
the altar of burnt offering with its shovel and basin, flesh hooks and fire pans.
Letchworth, Sassoon Collection, ms 368, pages 182-183
(10.25 X 8.5 in -26 by 21 cms)
---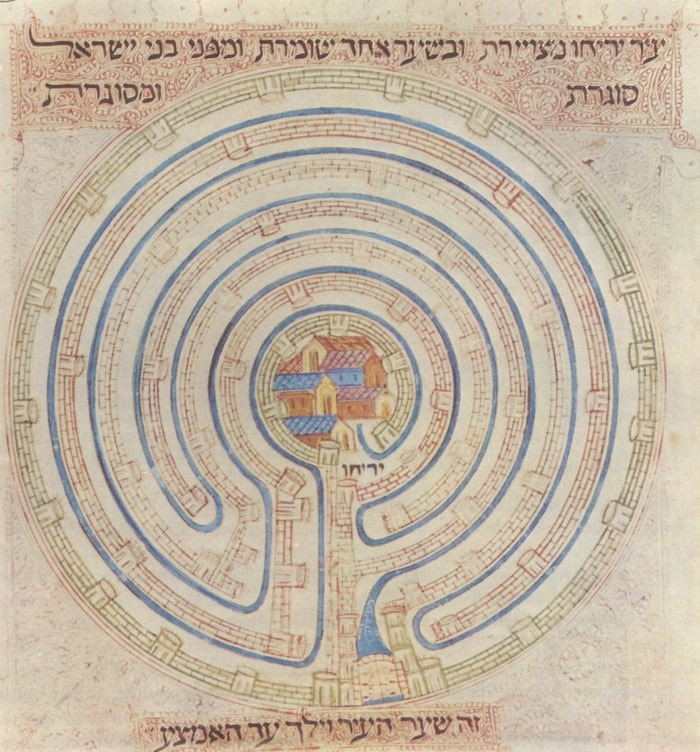 This Labyrinth from the Farhi Bible (ca 1325) represents the City of Jericho its seven ring walls and a locked gate.
Dieses Labyrinth, aus der Farhi-Bibel (ca. 1325), stellt die Stadt Jerich dar. Ein Ariadnefaden schlängelt sich vom verschlossenen Tor durch sieben Mauerringe zur Stadt Jerichos.